OCEAN HEALTH® Fiber is the first seaweed-based dietary fiber, responsibly sourced from regenerative and sustainable seaweed farms. This industry-defining ingredient is a high-quality, functional dietary fiber offering health benefits and a unique umami taste, making it excellent for use in a variety of food and beverage applications.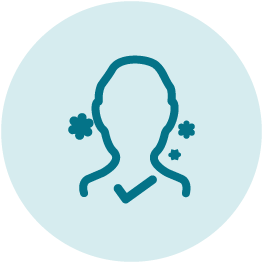 A high-quality dietary fiber which provides digestive health, immune boosting, and weight management benefits.
Regenerative source of dietary fiber.
Excellent functionality including moisture binding and retention capabilities, versatile in various food and beverage applications.
Unique umami taste.
OCEAN HEALTH® Fiber is excellent for a variety of food and beverage applications including:
Plant-based/hybrid/cellular meats
Gluten-free baked goods and breads
Smoothies
Soups, sauces, and broths
OCEANIUM's in-house food scientists and prospective customers have tested the versatility of OCEAN HEALTH® Fiber in many formulations and we can support your recipe development.
OCEAN HEALTH® Fiber has full regulatory approval in the UK, EU and US and is available for sampling and purchase. For further information and to request samples, please email [email protected]
Harness the natural resilience and protective mechanisms of seaweed
Utilize OCEANIUM's green processing technology
Meet demand for sustainable and clean label ingredients to replace resource intensive products and materials.
Are sourced from regenerative seaweed farms providing excellent traceability, transparent supply chains and provenance for consumers.
Contribute to the health of our oceans- providing a value-added story for impact-conscious consumers and helping brands meet their sustainability goals.