OCEAN INK® is the world's first sustainable and fully biodegradable water-based ink derived from sustainably sourced seaweed. Unique to the market, OCEAN INK® is a pigment and binder in one.  It replaces the need for traditional solvent-based inks in versatile applications for textiles, printing, and packaging. 
Water-based fully biodegradable ink
Sustainable alternative for solvent-based inks
Ink available in gold and black
Good oil and oxygen barrier properties for screen printing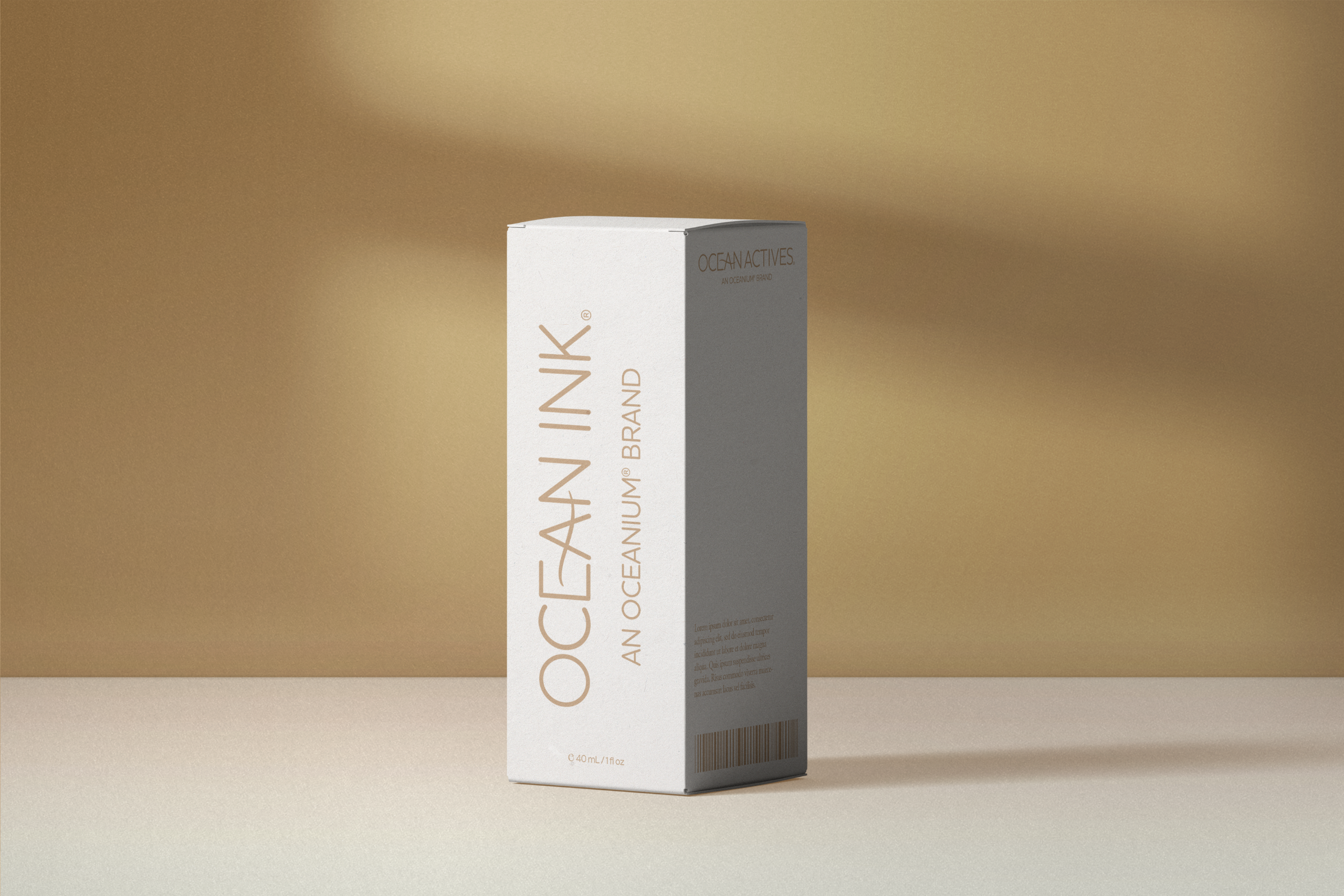 A luminescent gold color derived naturally from the seaweed. Well suited for luxury packaging, replacing the need for foil embossing.
Designed with end-of-life in mind – enters recycling streams without requiring harsh de-inking unlike solvent-based inks.
Enables the transition to circular fashion models for garment recycling and upcycling.
OCEAN INK® can be screen printed for a range of applications for the luxury packaging and textiles markets:
Retail packaging includes boxes, hang tags, and labelled products.
Promotional material – flyers, business cards and posters.
Apparel and fabrics – OCEANIUM is testing OCEAN INK® on a range of fabrics and materials.
Lithographic capability in development.
For more information on OCEAN INK® and OCEANIUM materials please contact us via [email protected]
Harness the natural resilience and protective mechanisms of seaweed
Utilize OCEANIUM's green processing technology
Meet demand for sustainable and clean label ingredients
Replaces resource intensive products and materials.
Are sourced from regenerative seaweed farms providing excellent traceability, transparent supply chains and provenance for consumers.
Contribute to the health of our oceans- providing a value-added story for impact-conscious consumers and helping brands meet their sustainability goals.